The restaurant Trattoria Bahnhof is appreciated by all visitors for its great proposal and for its mixture between the mediterranean italian cuisine and the swiss cuisine inspired by Mitteleuropa.
The three wide rooms allow to host banquets, parties and business lunches.
Some reviews about customers: wide and sought-after proposal, abundant plates, great bang for your buck, polite and punctual service, broad range of wines and liqueurs, cosy and familiar atmosphere.
You can taste plates of meat and fish, first and second courses, abundant salads, extravagant pizzas.
10. – CHF
First courses / Sandwiches / Salads
15. – CHF
Second courses / Combination of first and second course
da 6. – CHF a 16. – CHF
Pizzas
Check out all our proposals on Facebook
TAKE-AWAY SERVICE HOURS
Monday to Friday from 11:00 to 14:00 and 19:00 to 21:00
Saturday only in the evening 19:00/21:00
Sunday closed
Restaurant and Pizzeria open normally with table service for hotel guests.
A la carte menu
Here are some of our proposals:
APPETIZERS
Salmon Carpaccio with balsamic cream and with green tea and lime
Rustic mixture of cured meat
Bourguignonne snails
FIRST COURSES
"Cagnon" rise with filelts of perch
Tagliatelle (noodles) "alla Bahnhof" with shrimp
Chef's rise with swiss cheeses creamed with orange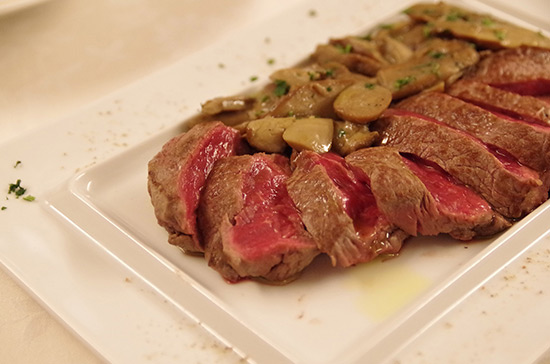 SECOND COURSES OF MEAT
Flank steak of swiss grazing with flap mushrooms
Parma's ham and Buffalo's mozzarella
Munich's white Wurstel with sauerkraut and contour
SECOND COURSES OF FISH
Double tartare of salmon and tuna
Barbered sea bass
Chef's shrimp
SALADS
"Chef" salad Marinated beef carpaccio, Grana flakes and pesto of rocket salad
"Sea" salad Shrimp with cocktail sauce and boiled egg
"Vegetarian" salad with beans' salad and sweet provolone
DESSERT
Coffee Fertig with whip
Pineapple glazed with cinnamon
Catalana cream